Hi!
I'm retrieving a Speckle Base object from a server as a json into a custom Grasshopper component. In the component I deserialize it as follows:
Base DataFusrObjects = Operations.Deserialize(speckleJson)
What comes out of this looks fine to me, as shown here:


However, after this we have issues, as shown in the picture below. The DSO component works fine with it, but the ESO does not. To me it looks like both these components are doing the same and casting the inputObj as IGH_Goo before GetData, so I don't understand what the issue is.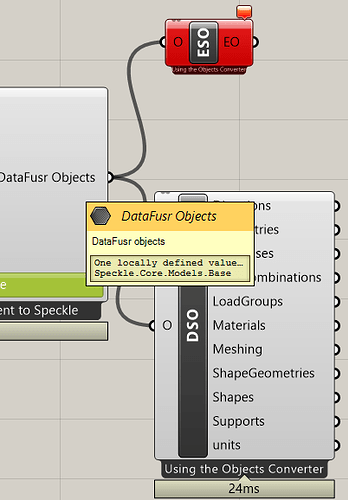 And we get this when we try to use the Speckle Base object ourself in another component: