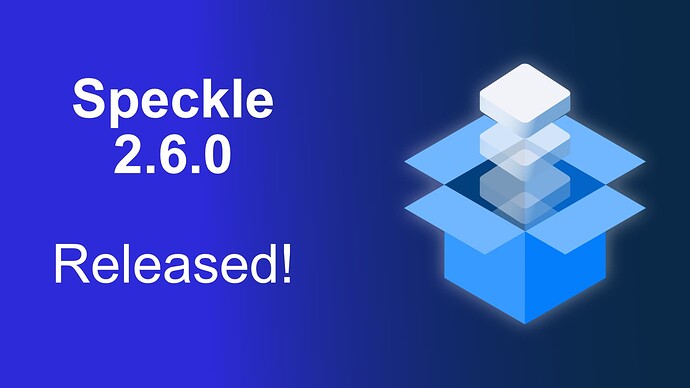 Hello @Community !
A new version of Speckle is out!

Some of the highlights on the connectors front include:
On the web and 3D viewer, we have:
Begone Spatial Jitter !
Stream and commit previews (quick 360-degree panoramas)
Grab them while they're hot

directly from Speckle Manager

!
As always, check out all the updates and changes in our changelog:
Thanks for checking in, see you all soon!

This is a companion discussion topic for the original entry at https://speckle.systems/blog/speckle-2-6-0-released/