Hi Specklers,
I'm bumping into two issues.
First issue is minor: when I install the Revit connector it get's stuck at Downloading & Installing even though all the Revit connector is already visible in Revit (so I assume it is installed)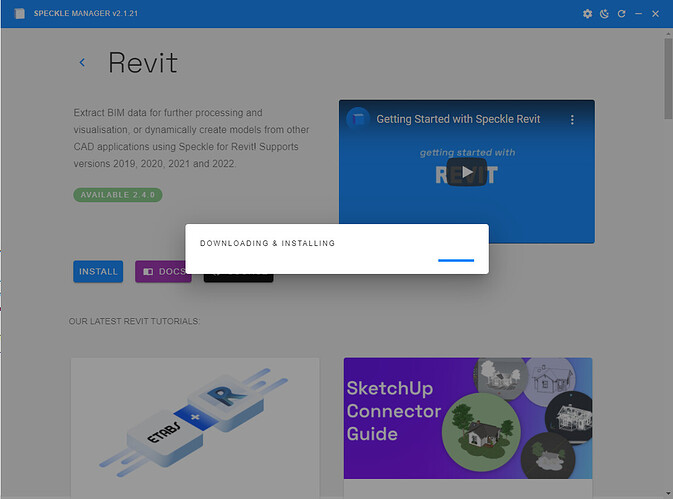 Second issue is more of a real problem: I cannot open the Revit connector (might be connected to the first issue?) See screenshot below.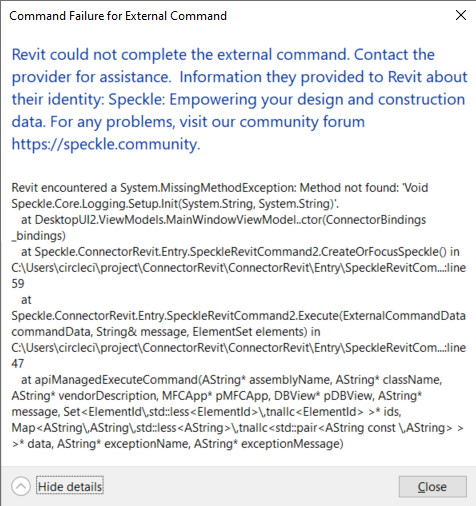 Steps undertaken already:
Restart PC
Re-install Speckle Manager
Re-install Revit connector several times
Thanks!