Hello Speckle team and community!
Re: Sending of ETABS Pier and Spandrel Results Not Completing
For a current workflow, we are investigating the sending of ETABS results using the Speckle for ETABS connector. The invesitgation is aimed specifically for wall output (pier and spandrel forces).
A summary of investigation and what was noticed:
A simple model was created in ETABS (with appropriate Pier assignments)
Model was run with just a Dead load case
For the Data Exchange: Selection → Categories → Pier
For the Advanced Settings: all analysis results were set to be sent
The send takes a very long time - currently over an hour on my end before I cancelled the operation (i.e. not completed).
Screenshots from the above mentioned worklflow: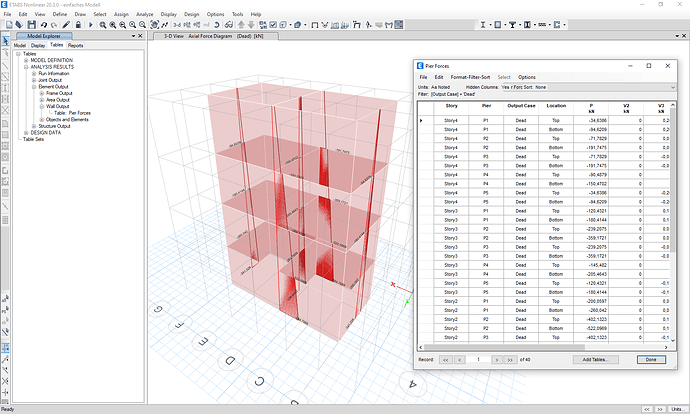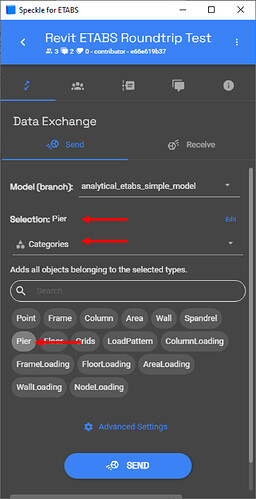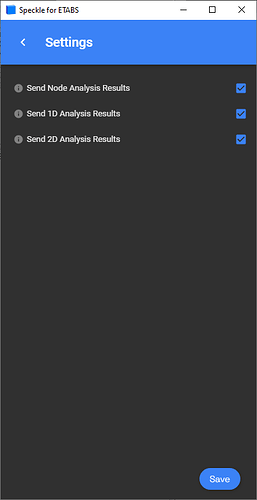 Any help would be much appreciated. Thanks in advance!

Regards,
Björn