Hi everyone,
We're looking at setting up a project with 2 separate models - one for 'Systems' (anything physical that directly contributes towards deliverables) and another for 'Analysis' (utilising features like spaces to store and record important design information). Normally we'd do this in a single model but the sheer size of the project necessitates a need to break things down.
To demonstrate how we might pass information between the 2 I'm trying to send information from Spaces using Speckle and have 2 issues:
If I use Dynamo to push only the data I need (reference and air flow rate) I'm met with the error below when I try and pull into Dynamo pointed at the second model: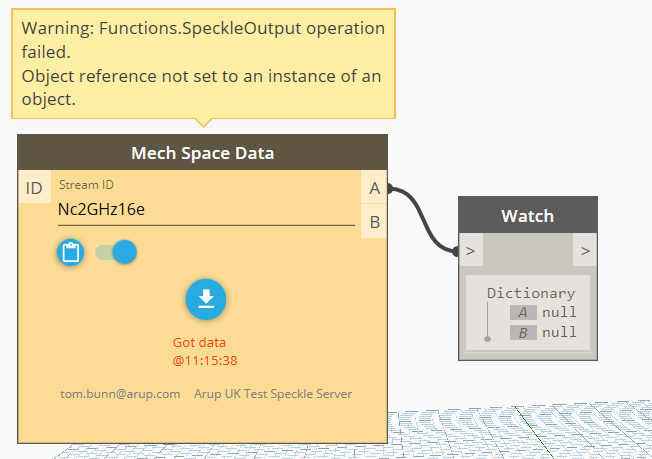 If I use the Revit sender to send the space object and pull using Dynamo I get a SpeckleConversionError (I assume because Spaces aren't yet supported )
Is anyone able to help?
Thanks
Tom