Hello,
This is my first time testing Speckle connectors and I'm having an issue with the Rhino connector.
I successfully installed the connector and I can run 'Speckle' command in Rhino to export/import models.
But I can't load the toolbar to access Rhino BIM features. I'm trying to tag elements in Rhino with Speckle BIM tags and import them into Revit.
I followed the documentation to add the toolbar, but there is no Speckle toolbar. Please see below screenshot.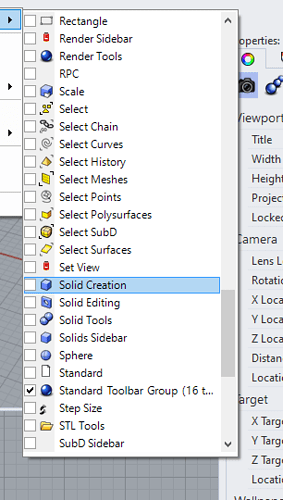 I used the installation file to manually installed the connector and tried both 2.4.0 and 2.4.3 beta version but not working. I tried uninstalling and reinstalling.
Any advice would help! Or if there's a way to tag Rhino elements without the toolbar, please let me know.
Thanks.