Hi folks,
I'm just getting to know Speckle and love what I see so far. I'm carrying out some basic tests, streaming geometry from Rhino 7 to Revit 2021. I'm also trying out some of the Speckle Rhino BIM features (which are really cool

).
My issue is that the stream appears rotated in Revit 2021. I streamed the Rhino geometry into a Revit project which has a different Project North and True North established in Revit. The funny thing is that the stream isn't aligned orthogonally to either.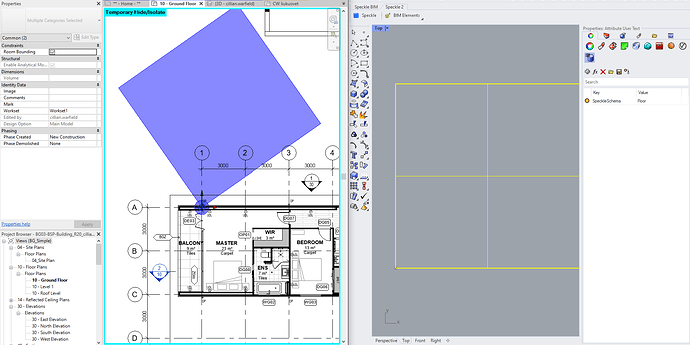 Has this been as issue for others?
I then tested the stream in another Revit project (one where the True North and Project North are the same), and the geometry appeared with the correct rotation.
Any help appreciated,