I am a relatively new user of Speckle currently creating a crowd simulation application in Unity. I am using Speckle v1 to allow Revit users to have an integration with my application.
In the Revit project, there are certain meta data attributes that I would like to be able to access in my Unity program. The biggest one is the View Ranges associated with model views.
This tells a program how to divide a 3D model into 2D cross sections as shown below.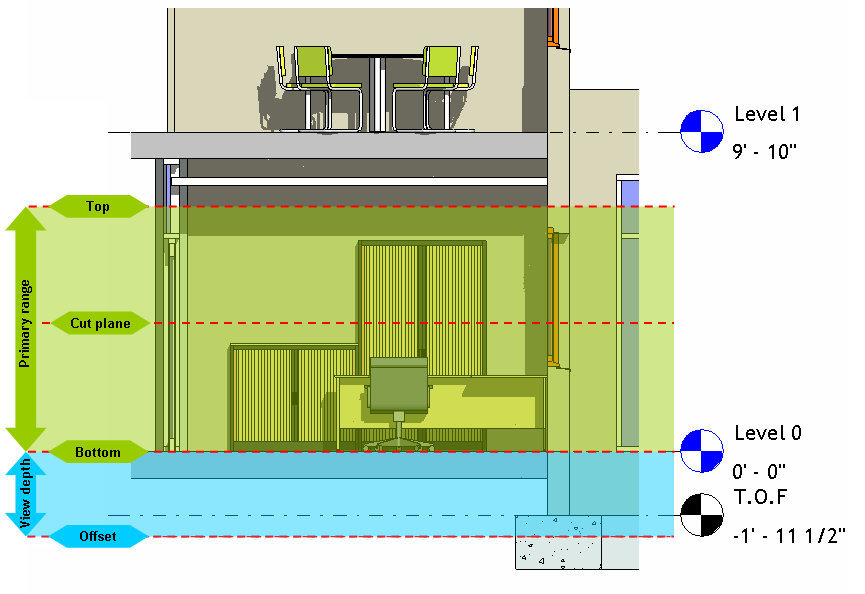 Is this kind of data included in streams currently from revit, and if so how can I access from Unity. It would be good to hear some opinions about how I could make this possible, or whether I'm missing something obvious.
My end goal is to be able to get the 2D floor plan views into my Unity application.
Thanks all!