hi @teocomi,
I have installed Speckle version 2.11.1 for Revit 2022 (version 2022.1.3) and Navisworks.
Whenever I tried to open Revit this message pops out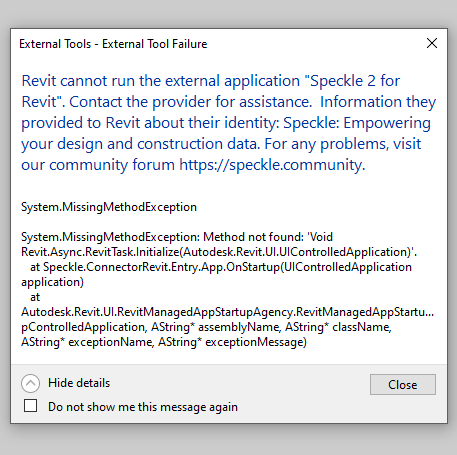 The stream works from Naviswoks, I can't even make Speckle 2 tab appear on my Revit. Shall I use an older version that can also work with Navisworks, or is there something I need to check further?
Thanks for your help,
Carmine