Hello @Community!
We've been working super hard this summer to bring some new connectors to life, and the first one out the line is QGIS!!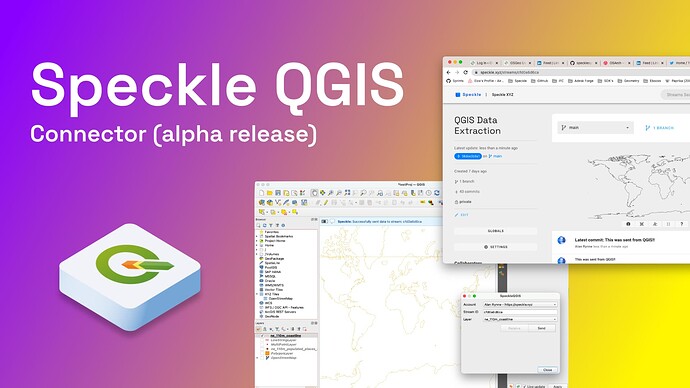 The QGIS connector is still in very early stages of development, which is why we are reaching to our beloved community to give us feedback on what you would like to see on Speckle<->QGIS.
We're currently focusing on on the "data extraction" (sending from QGIS to Speckle), improving supported layer geometry types, stability and other basic things before we get to the good stuff!
Meanwhile, we have a couple of questions for the QGIS users out there:
How would you like to extract data from QGIS? Layer by layer, filtering options…
Would you want to be able to receive data in QGIS? If so, how do you see that working? Here's were the team has the most questions, so we'd be eager to have an extended conversation about this if there are any ideas.
In case you wanted a sneak peak (we know you do…), here's our first test sending 243 cities with all their data to Speckle.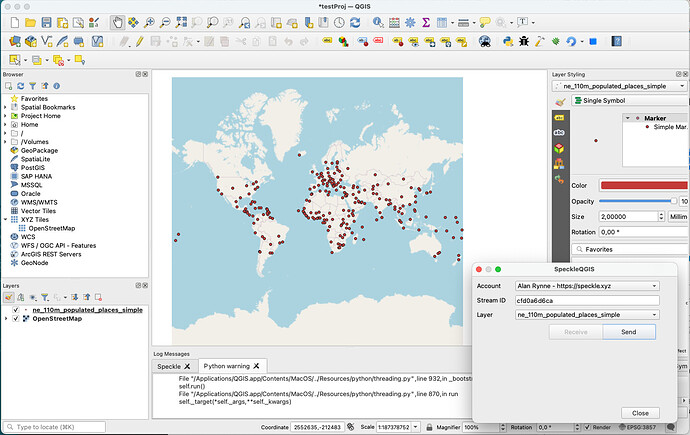 And you can also view the extracted data on this stream:
We'd be happy to discuss QGIS on our next Community Standup🌟! Or drop us a private message and we can arrange a meet.