Hi there!
We continue to push the maximum functionality out of the web-viewer

The next idea is… what if we can use it as an embeddable and interactive presentation tool?
There are 3 basic function that can be easily implemented:
Layers - loading objects from other branches of the stream
Animations - objects sent as a list of objects with corresponding numerical value assigned to each (MeshX: 1, MeshY: 2, etc)
Simple counter of the Named Views - basically buttons switching between Named Views one by one.
By now, you can even capture the camera views directly in the web-viewer and save each in the list, along with visibility of the layers, some comments and maybe other features.
Currently we implemented a small demo (gif below) with extra panel to view the presentation (grey buttons), edit (blue) and save/delete changes (red).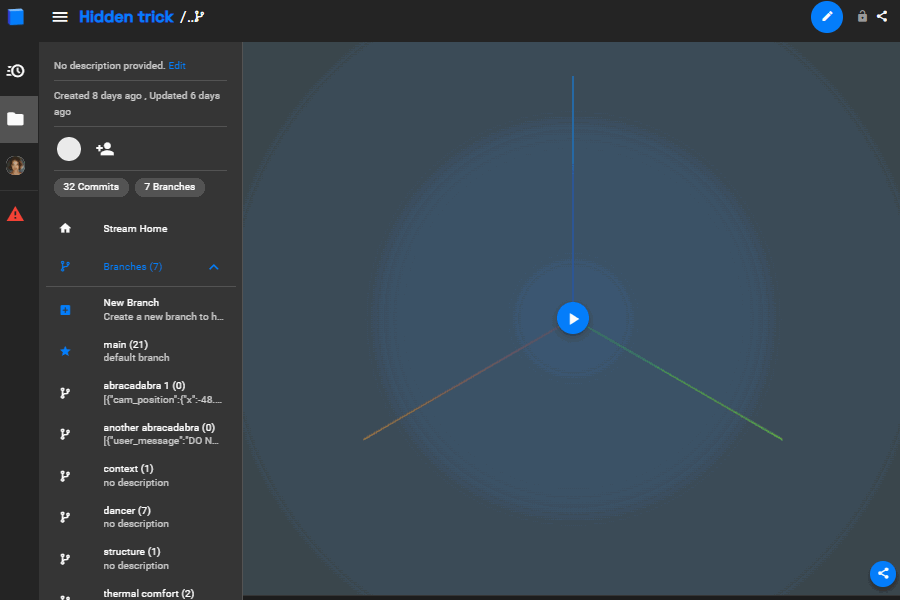 Let us know what do you think! What are the features you would like to add? What are better ways to implement the ones described here?
Tagging possibly interested @HD_STEEL and @RSainmaa
P.S. animation example was not included in the demo, so here we go: