Hi Alan, I have a problem with the 3D Visualization in PowerBI.
This is the picture of the speckle stream: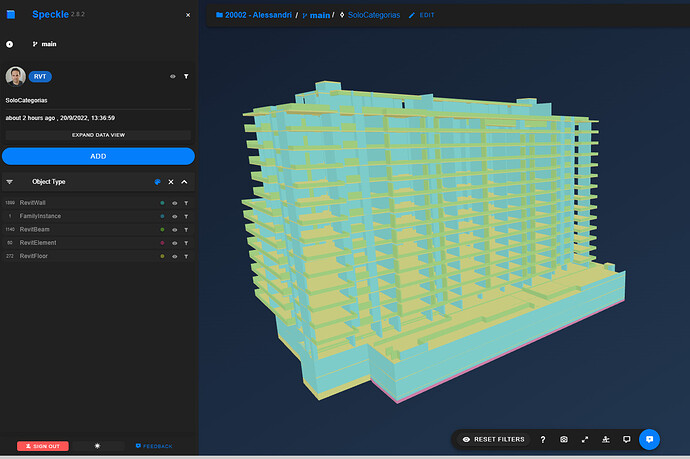 And this is a picture of PowerBI 3D Visualization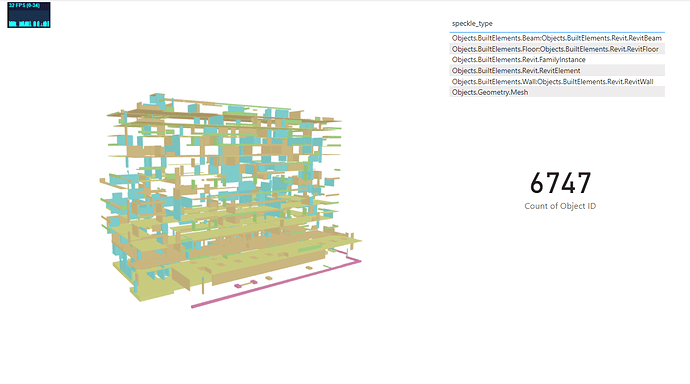 For some reason, objects are not positioned how they should.
For this example, I exported the folowing categories from Revit 2022. (Categories: Floors, Walls, Structural Framing and Structural Foundation. 3372 elements.)
In Speckle data there are 3372 Objects
But in PowerBI Data there are 3372 Objects + 3372 Objects.Geometry.Mesh. Is this a desired behaviour?
Best Regards
P.S.:
Stream: Speckle
PowerBI: Microsoft Power BI