Hi again, community!
Today I was testing again sending Parameters Updates from GH to Revit and I have successfully sent a lot of updates to revit elements , but some of parameters actually weren't sent.
Everything went smooth when i send changes to Text parameters.
The issue i faced is sending ParameterUpdater to Revit's shared parameter wich have Area/Number Type of data. I have made some calculations based on Room's area and then tried to send new values to Revit, but they didn't get the updates.
Below are some screenshots of my case: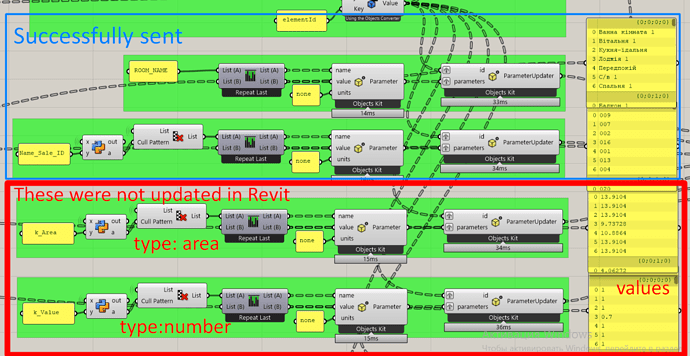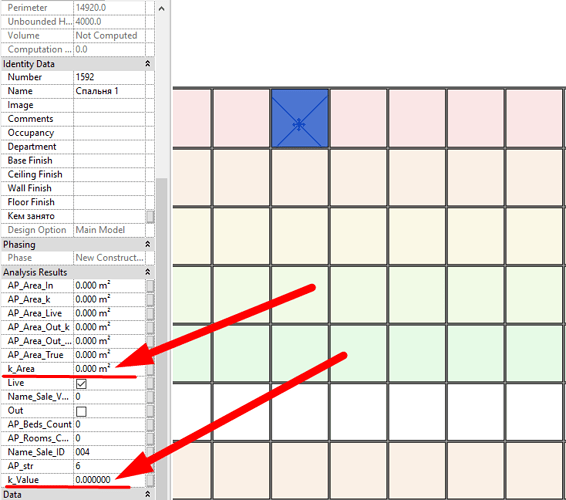 Above you can see that after i recieve stream from speckle these parameters wewrent updated. I guess that that may be caused by wrong units setup, but I'm not sure… I saw in documentation that we have to specify m/mm/cm/inch or none. but What type of units should we choose for Area and Number parameter type?

Thanks!