Hi @teocomi
As I understood from your post, it is possible to send Revit geometries as Breps using the Revit converter. I am currently using the Api within SpeckleCore2.dll and the Revit Converter kit to send over some geometries using a custom plugin. However, I receive a Speckle.Geometry.Mesh on the other end: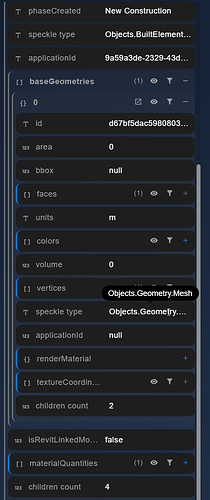 I am currently using a reference to [this post](https://speckle.community/t/how-to-run-revit-to-speckle-conversions-in-c/1548/3 to do the conversion:
var kit = KitManager.GetDefaultKit();
var converter = kit.LoadConverter(ConnectorRevitUtils.RevitAppName);
converter.SetContextDocument(CurrentDoc.Document);
var conversionResult = converter.ConvertToSpeckle(revitElement);

Do I need to include any additional information, or use another method to receive Breps from Revit on the server?