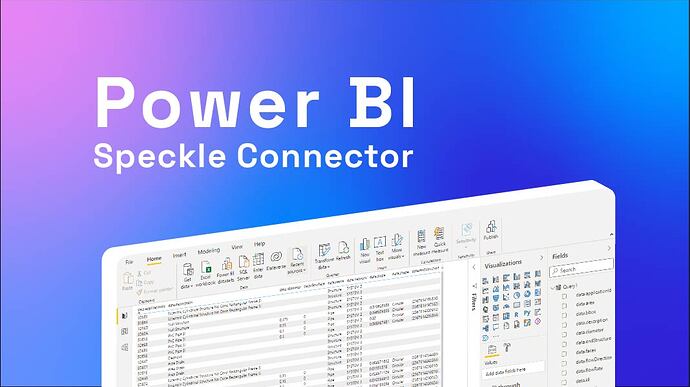 Hi @Community
We've got an alpha release ready for our new PowerBI connector!
We'd love feedback on what Power BI power users would like to see with this new Speckle connector, which currently only supports the most basic of data import operations: plug in your Speckle stream, branch, or commit URL and watch your commit data come in with Power BI's built in data filtering functionality.
We're looking for insights and suggestions on:
What Speckle data you'd find most useful
Currently the connector pulls in data from your most recent commit on the main branch (stream url), the most recent commit on your specified branch (branch url), or the specified commit (commit url). Do you care about geometry information, or is it annoying to have to filter those out? Do you want to see stream statistics? Etc.

Interface navigation feedback
Would additional stream or branch navigation options be useful for typical Speckle → Power BI data import workflows?
Here's some sample data from a pipe network sent from Civil 3D, imported into Power BI: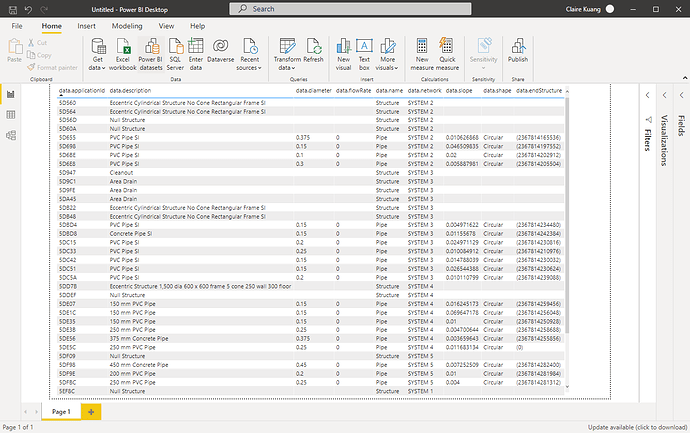 See the repo below with instructions on how to run it locally:
Note: chunked data currently is not automatically de-chunked when received, we are aware of this limitation and are working to resolve it!
Drop any comments here, or shoot us a private message for in depth discussions!