Hey, super specific configuration question - our IT have packed Speckle in a way that seems to split the functionality across two regions: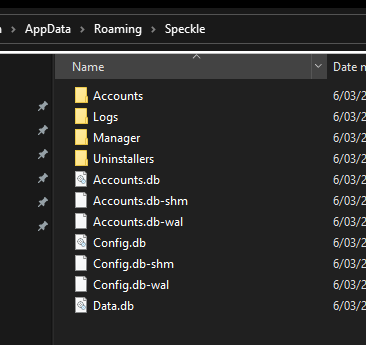 Rather than the Kits being at the %appdata% location. The thing is, this seems to work without incident via the desktop connector, and this seems to work fine in the Grasshopper plugin, after initially throwing a few weird "no kits" exceptions that seemed to disappear pretty quickly, and now I can't replicate.
I'm going to try to get the installers working on a new machine tomorrow so there's a few less variables to consider, but can somebody from the Speckle team walk me through the folder locations where the connectors check for Kits? If Objects is in %programdata%, can users still add their own kits to %appdata% and both locations will be checked? Is this unsupported behaviour that just happens to work by windows magic???