Hi Dimitrie,
Maybe you remember me. Julian, friend of Pauls. We went for lunch at some point in Barcelona and had a BBQ on your balcony i guess.

Dont remember exactly. I am working for Herzog & DeMeuron (Design Technologies) now. I am trying to set up a speckle server internally here to play around with it and figure out if its of good use for us here. Seems very cool, especially when its starting to work with Revit. Thank you for making that possible. Its amazing work. But my question is related to the server setup:
<server url> is setup (docker-compose 1.9.7).
apache virtual host setup.
What works on the client side: Registering, Signing up, Streaming and Receiving from Rhino.
What doesnt work on the client side: Streaming Objects from Revit (Stream shown but nothing inside, seems to be expired?). Console shows this:


So there is a little server problem. I guess it has something to do with the ssl and letsencrypt thingy but my knowledge is a bit limited.
Visible server problem: No Frontend page shown:
When entering <server url> i am getting this back from the server: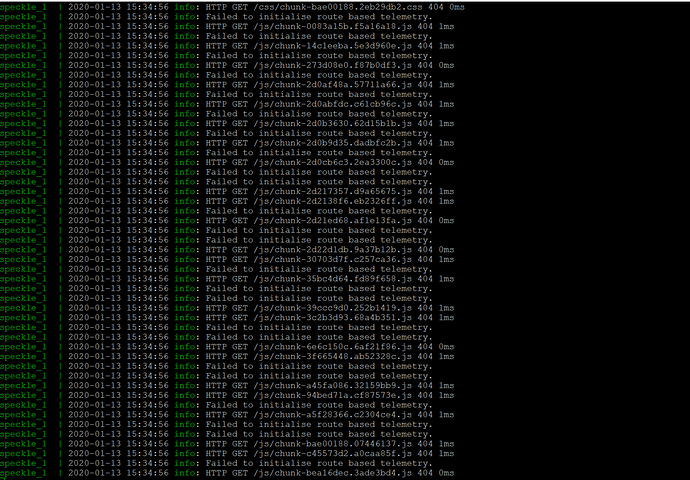 It is working when i use https://app.speckle.systems to connect.
Still there is no data for my Revit streams and I would like to make the frontend happen without this workaround.It would be amazing if you have an idea for that or any hint that will give me a good direction to fix the problem or talk about it with the IT department.
Here is the response when i start up docker-compose (if thats of any interest):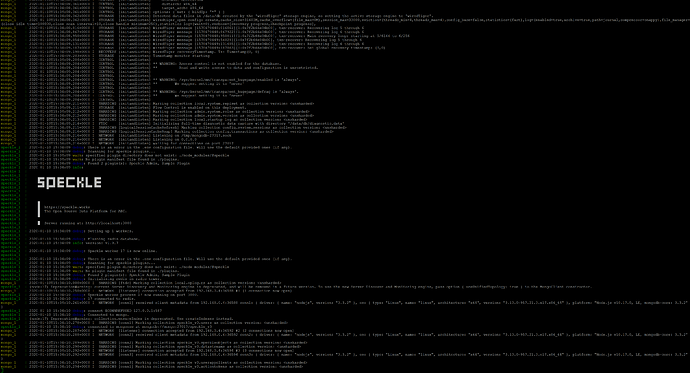 Ok, sorry to start with such a big message but I would love to get it to work here. Paul already offered a little intro to the frontend and how to work with it as soon as we are up and running. Looking forward to be able to use it.
Hope you get a picture of the problem. If not, or you need some more info, let me know.
Have a nice evening. And lets have some beers in London soon.
Best,
Julian