The wip diff app was one of the many highlights of the standup yesterday!
In case people missed it, it can compare two commits on a stream to show the differences and uses a certain color coding for different types of changes: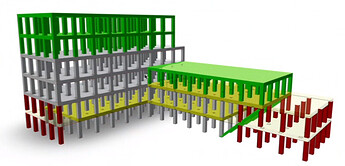 I was wondering, will it work with line based geometry? Because a lot of models for analytical purposes consists of lines and it would be amazing if the diff app supports these kinds of models as well. This allows engineers / pms to quickly compare models and see what changed, e.g., did the location of elements change or only the sizes (meta data)?
It would be useful if there was some sort of tabular report that shows what data changed. But that might be something further down the line.
Various colleagues and I are excited about this development!