Hello Speckle people
I want to disable the default authentication from our speckle instances we have deployed on Kubernetes.
I am interested in remove the button, but also remove the route https://hestia.speckle.works/signin/local/login from the routes or URL management in the application code.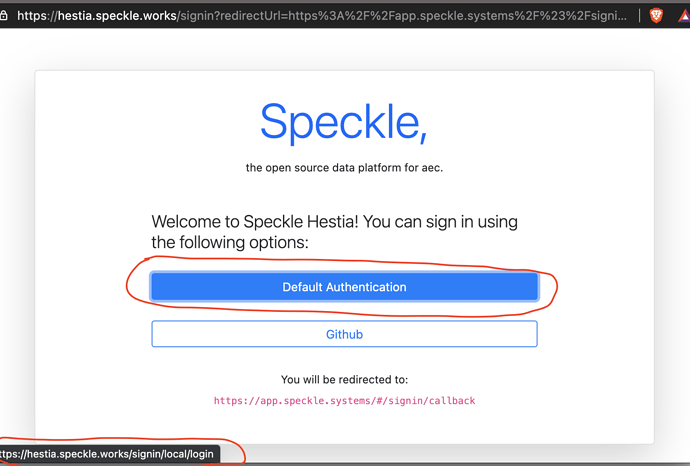 I can see when I click default authentication I am redirected to login page, nad if I have not and account I can created it via register page
From the speckle server repository, I would like to have control of the different URLs or routes are being created and the functions or business logic of them.
But I would like to proceed taking into consideration the eventual best practices, what is the best way to do it? Not just removing code.