Hi!
Another question from my side!
I noticed that the RevitColumn Slanted only has one input for Level, while the RevitColumn Vertical has inputs for both the (Base)Level and TopLevel (including offsets).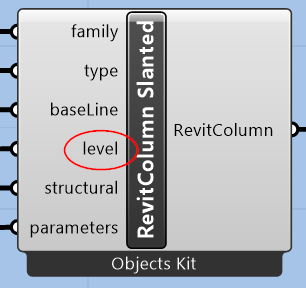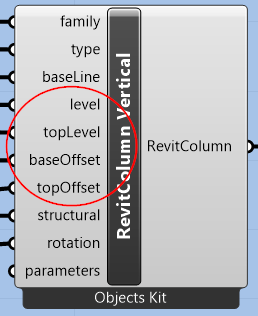 The Vertical is perfectly according to our BIM standards, so that's nice. However, for the Slanted column it now appears with the same Base and Top Level in Revit, while we would like to have a similar approach as for the Vertical.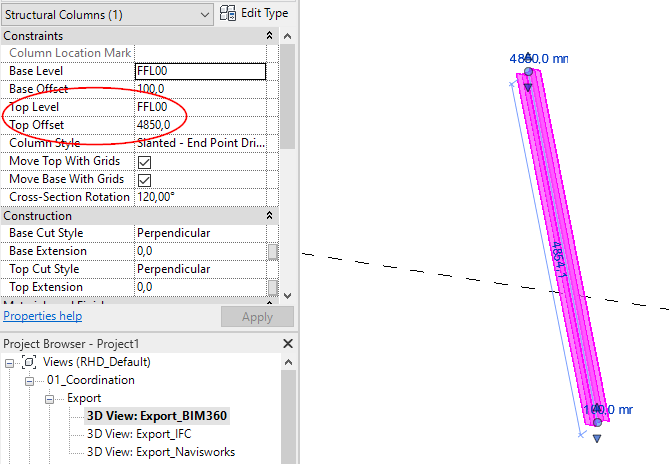 Current implementation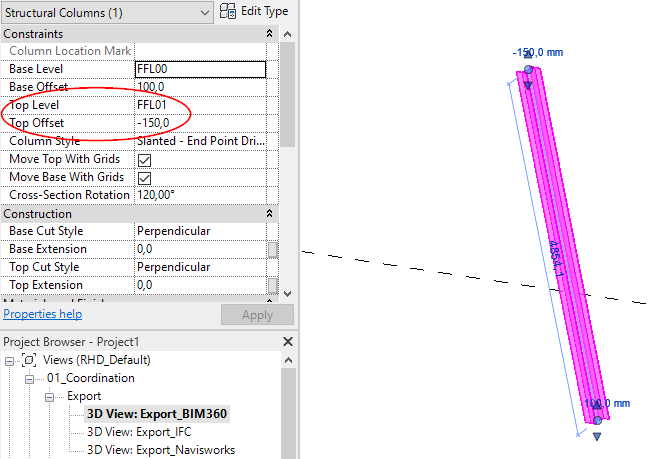 Preferred implementation
Now my question is if the current implementation was chosen deliberately and why? And would it be possible to have a TopLevel input, similar as for the vertical column?
One small additional remark is that the RevitColumn Vertical is placed under the Architecture tab in Grasshopper, while both the Vertical and Slanted are considered as Structural Columns in Revit.