Hi guys,
It's my first attempt with Speckle - and I confess it's hard to resist it

- but I experienced some sort of bug.
I am following steb-by-step the Multiplayer Grasshopper tutorial.
When the render material object generated using the Schema builder component (step 3 of the tutorial) is streamed and shown via the web-app, the field colors is empty and its look (rendering) is flat.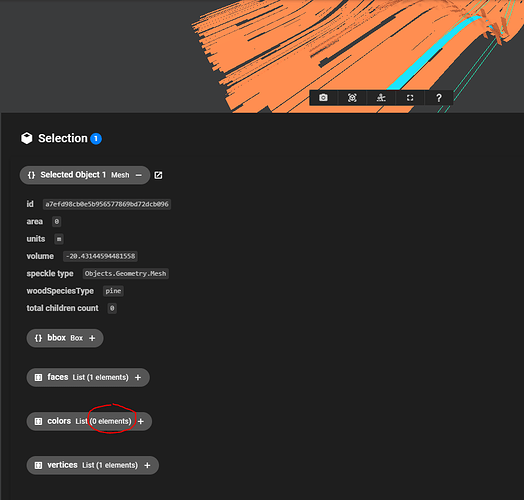 I tried to decompose the Object created downstream in GH and looks like the color parameter diffuse -and likewise emissive - is wrongly converted by the Schema builder component.

Anyone else with the same issue?