Hello!
I'm trying to use Speckle with Revit. I have installed Speckle manager v2.2.6 and installed the Revit connector but when I run revit I get an error: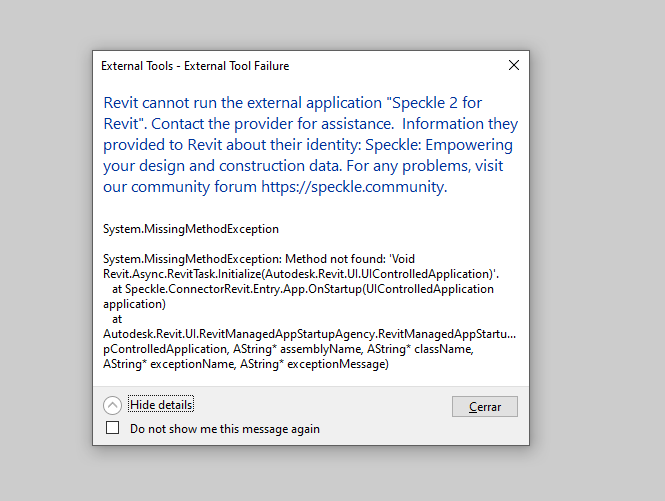 I have tried to uninstall and install different versions of the connector but I always get the same error.
I would appreciate if you could help me. Thank you!