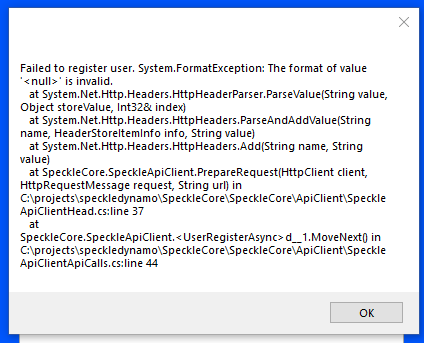 I get this error when trying to create a new user, what could be the problem?
/Alex
We'll need a bit more info to go by in order to help:
what server were you using?
looks like error's coming from dynamo, correct?
if so, or other software, what versions, etc. (inc. revit!)?
You can try registering online at Speckle. I will try and test the plugins asap too. Thanks!
Thanks!
To give more information, I also had the problem in both Dynamo and GH.
Both using the default server.
I couldn't log in with my old account nor create a new one, similar errors.