Hey guys,
I am having an issue while trying to use Hops/Rhino.Compute to receive data from Speckle.
The synchronous receiver works gracefully, and I am able to receive text, but something bad happens when I try to get geometry from my SpeckleObject.

Here is my sender.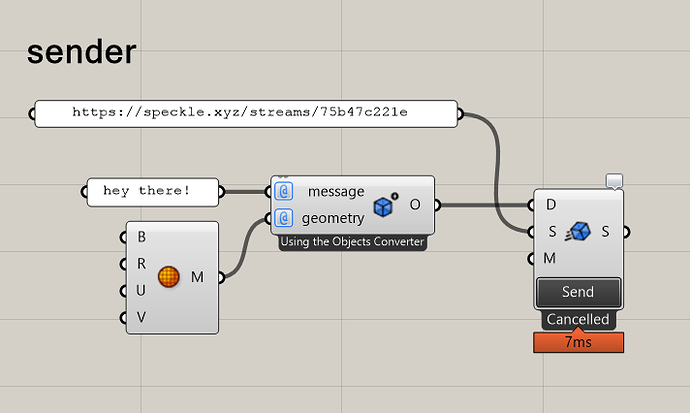 And my hops/rhino.compute receiver.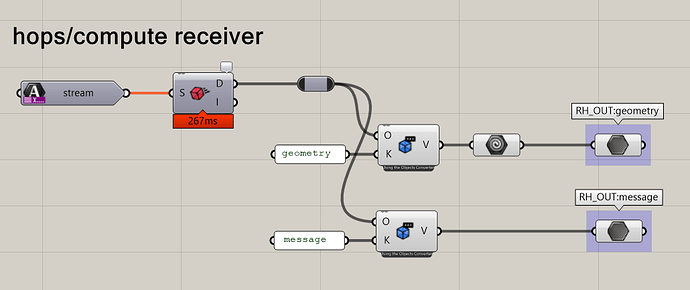 Also, I have tried using the SpeckleToNative component inside the receiver definition and I get a similar error.
Any ideas of what might be causing it?
Oh, files:
receiver.gh (7.5 KB)
sender.gh (5.5 KB)