Sending data from Excel to GH and sometimes can be a bit tricky.
A quick test with a simple sheet looking like this and send in a few different ways: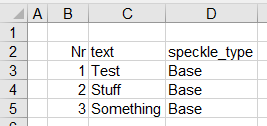 Sending it in 3 different ways: as range (B3:C5) , with headers (B2:C5) and with headers including the speckle_type (B2:D5). This is the result in GH: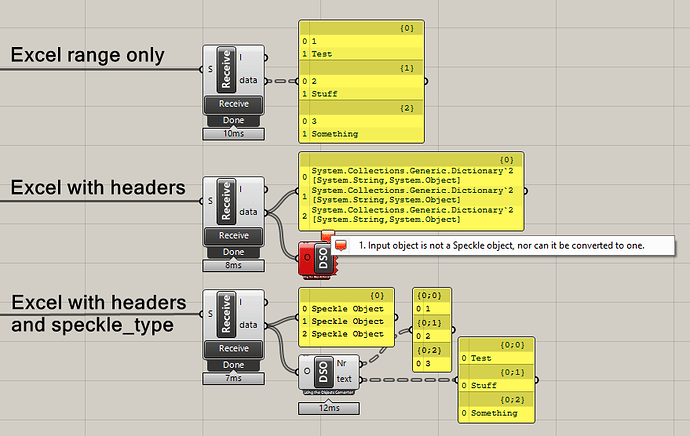 If I'm not mistaken, the old Expand Speckle Object component was able to handle the situation "Excel with headers" so users didn't need to specifically add the speckle_type column in Excel. But please correct me if I'm wrong

Would it be possible to enable the DSO component to also be able to handle dictionaries to make handling of data in GH a bit easier? Or would it be wiser to "fix" it on the Excel side and send the data with headers by default as speckle_type Base and when users specify the speckle_type it overwrites the default? Any thoughts?