Hi all,
im trying to connect my Speckle Stream to PowerBi.
When i click get data in PowerBi, and select "Speckle get stream by url (beta)", and put in my url, it asks me to login.
When i click login it gives me an error "a value cannot be null. Parametername: uriString"
and then its just loading, but not connecting to speckle.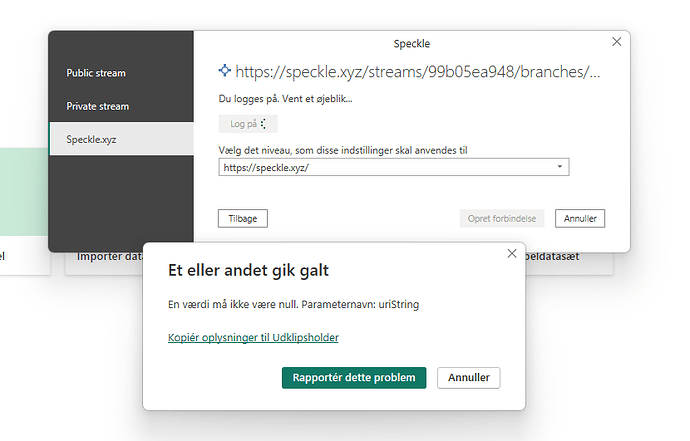 What am i doing wrong?