Did anyone run into this?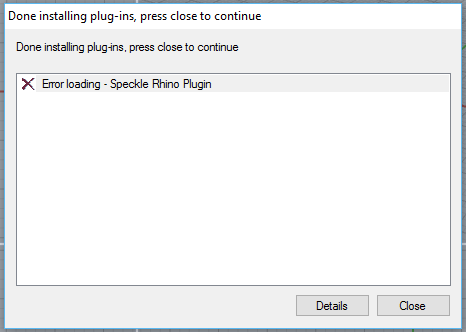 It looks like the Rhino plugin is not installed properly, or something is not right with my version of Rhino. Are there any special requirements?
Going through the Options>Plug-ins>Install gives me this: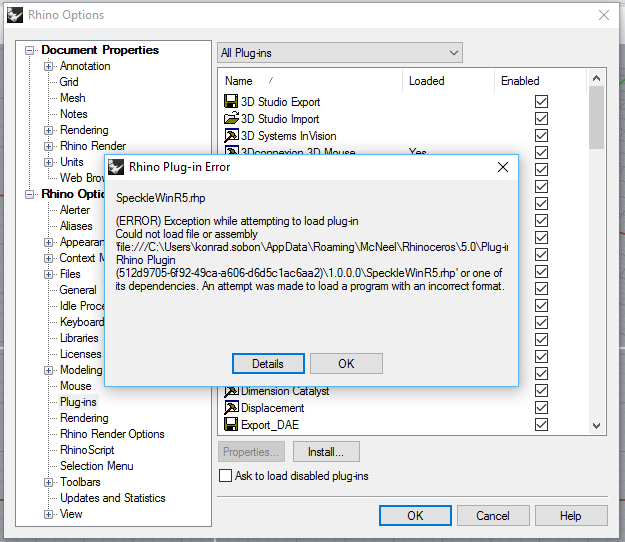 …which is unfortunately too small/not able to expand the window to even see which DLL failed to load. Is there a log file somewhere in Rhino that I can retrieve this information?
Cheers!