Hey specklers,
I am using blender installed on a linux distro on my personal laptop. I managed to download and install the Blender add on (2.12.1 - beta) manually and add my account manually like said here Manager | Speckle Docs and thanks to the recommendations in Speckle Manager for Linux? - #6 by gjedlicska and was able to pull data from a stream

However, when I try to push I am not able to see anything in the speckle viewer. Just continuous loading. There was no error when pushing the data from speckle.
Here is one of my commits: Speckle
Thanks!
Update: I boiled down the problem to one polyline which makes the viewer not load properly. This is the polyline: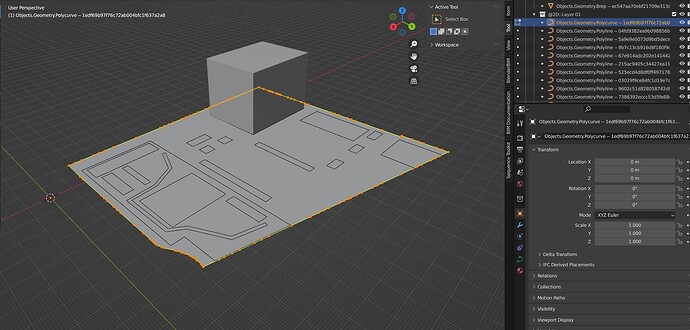 And in speckle:
https://speckle.xyz/streams/0bacfc3aa6/commits/640cb62c34