Hey all,
I have had speckle running on my machine and no issues with the nodes for Revit 2019 and dynamo. I just got Revit 2020 installed and speckle in dynamo requested for the latest to be downloaded. So I did, but now it won't stop requesting it.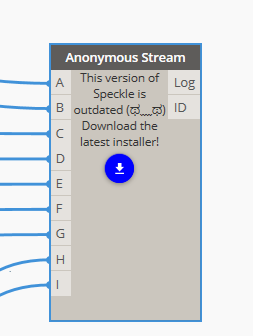 Speckle has no issue in Revit
Dynamo Core 2.2
Dynamo Revit 2.1
Any ideas as to why this is?