hallo,
I'm trying to send a surface with some properties to speckle and then view that surface in the speckle viewer. But is seems like adding info to a surface as shown below changes it to be a abstract type which cant be displayed in the viewer.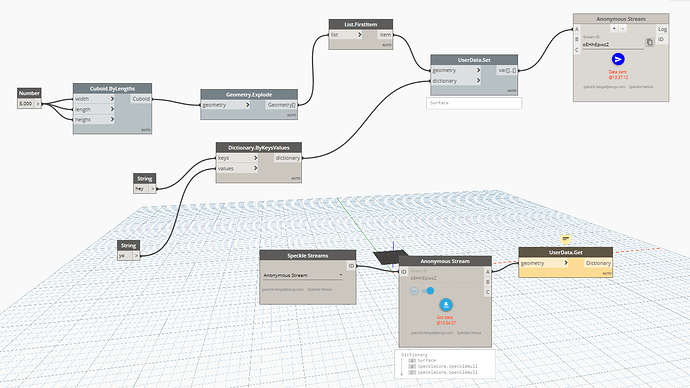 looking at this there is no way to access the vertices of the surface either which i would like to use for other purposes
https://hestia.speckle.works/api/streams/oEHhEpwzZ/objects
any help or suggestions you might have as to how i might achieve this would be appreciated.
thanks!