Hi,
I am struggling to display a Structural2DElementMesh in Grasshopper from the following stream:
https://hestia.speckle.works/#/streams/AYRTIaueG
The results are shown correctly in the online viewer (see screenshot).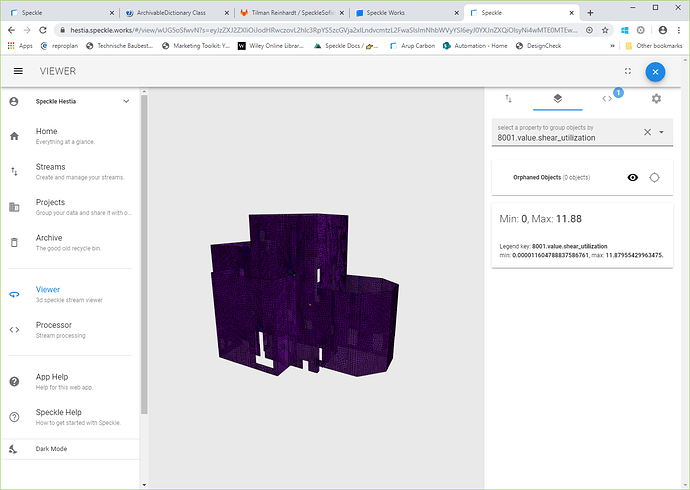 In Grasshopper I receive the correct meshes, but it seems that there are no results attached to it.
I attached a sample Grasshopper script. The data structure looks fine though.
Note: I created one SpeckleMesh for each quad element, because I needed to attach results to individual elements instead of nodes.
https://arup-my.sharepoint.com/:u:/p/tilman_reinhardt/EXFLUlGBDCdCvkkzBNxJ780BfB_Xws_lGuudvIeA4ma21g?e=zd6TPL
Maybe someone can point me in the right direction?
Cheers
Til
EDIT: changed to a smaller model