Hi,
i am trying to create Revit objects from my Grasshopper/Rhino geometries. The geometry is created, however I wanted to try out the Custom object type mapping as described here: Revit | Speckle Docs for Revit types that don't exist in Revit (not the exact "name").
The guide says that a window pops up when a Revit type does not exist and the user can manually select which type the element should be assigned to.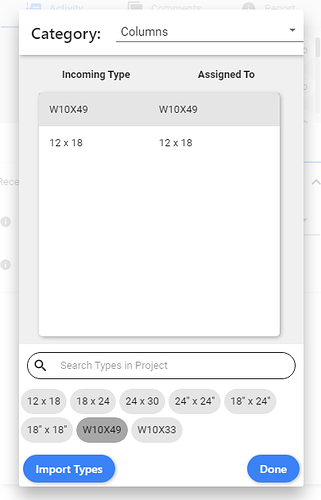 However, this window doesn't pop up for me and Speckle just randomly assigns a Family type.
Anyone can help?
Thanks,
Laurin