Issue: CSI node and Element 2D throw errors which don't accept my input geometry.
There are no null objects and the non csi version of these nodes seem to accept my geometry just fine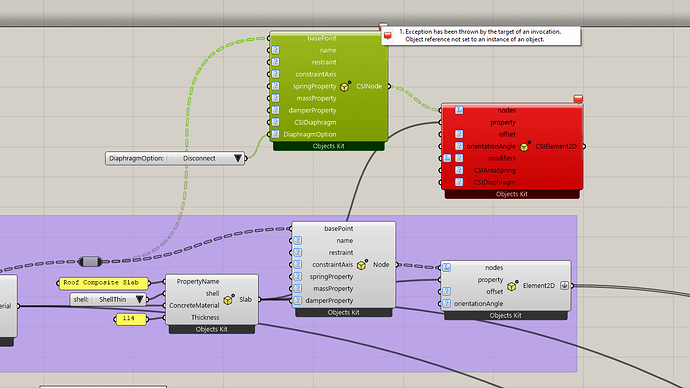 Do we have any available example file that completely works with these components?
I can't get loads to work either right now but there are no error messages on that end.
I can't get these nodes to work on my work PC, home PC, or M1 Mac.
-TN