Hi Speckle team, I'm new in Speckle and I am trying to install the Revit Connector through the Speckle Manager. Regrettably, I have encountered an issue wherein the software is unable to locate the connectors and a notification has surfaced bearing the following message: "Could not reach the Speckle servers, are you connected? Please unblock https://releases.speckle.dev".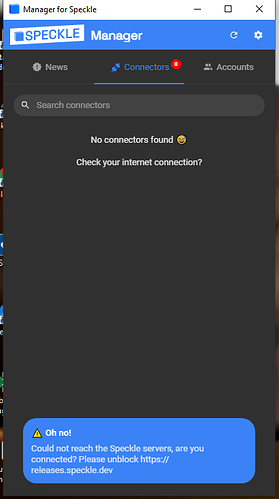 Your guidance and assistance in resolving this matter would be greatly appreciated.
Thank you for your assistance.