Hello,
New user here. I am using Civil3D 2023 and Civil3D connector 2.12.2.
When I try and send an alignment, I select the alignment, click "Set Current Selection", type in my message, then hit "send".
After that, it just hangs on "Send" with the moving load bar as shown in the image.
I have tried this in 2022 as well. I have tried it with a test alignment. I have tried it after turning off my company VPN.
Any thoughts on what I am doing wrong?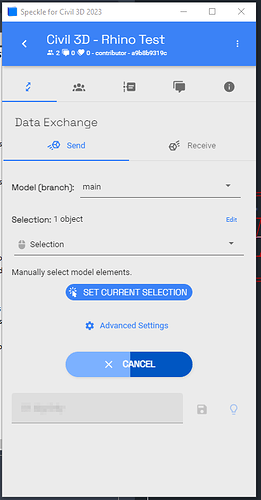 Thank you in advance!
Gio