Hi There
I can't get the rhino+gh for Mac connector installed.
I tried installing it via the speckle manager.
I have the following set up.
Rhino: Version 6 (6.35.21222.17002, 2021-08-10)
Manger for Speckle 2.9.4
Rhino Connector 2.12.2
macOS 11.7.1
In the Plugin location it says "win-x64" could this be the problem?
I would appreciate any help.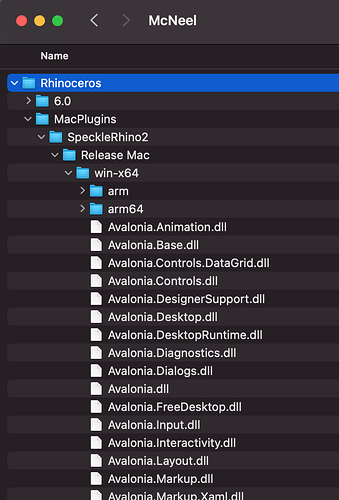 I also tried downloading the Mac version from the release page, but I don't know how to manually install it.