Hi @izzylys and @AlanRynne ,
I just encountered an issue when receiving Revit data from Speckle in Python using the specklepy client.
The issue first showed up with a stream of someone else, problem is that a None value is being assigned to the units attribute of a Parameter: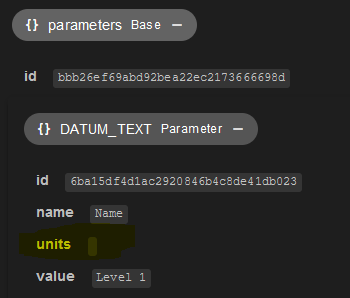 Although here I show a Parameter object, it seems that this units parameter is assigned in more objects. The None value will find its way towards the units.py file in the specklepy client, where a string.lower() conversion is attempted:


Logically, this will fail for a None value. As I did not see this issue before, I compared with older streams. These indeed didn't contain None values for units. I could also verify this with my own Revit connector as I didnt yet update it. The previous connector (version 2.2.4) didn't send the None value units, while after updating the connector, the None value units were included.
The issue might have been introduced with this hotfix of Alan:
Can it be fixed on either Revit or specklepy side? And if it will take some time, is it possible to 'downgrade' my Revit connector to the previous version locally?
Thanks!