Hello,
I'm currently working on a project in Blender (which I didn't model) and I'm trying to push it to a Speckle Stream.
Unfortunately, two objects are creating errors when pushed. Here is the error message: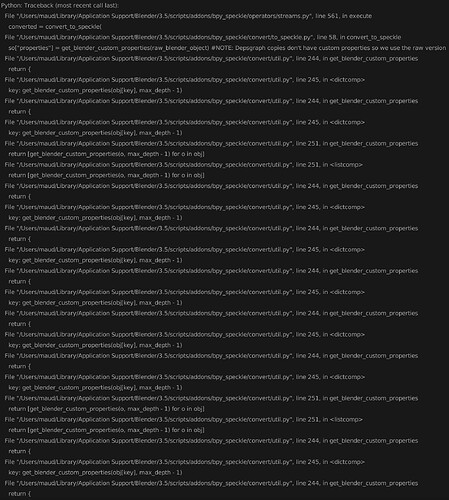 If you need it, here is the Blender file (I isolated the two elements that are causing problems).
I have no idea where the problem could come from (and I honestly have little experience in Blender). Could someone help me with this issue?
Apart from that, I'm having an excellent experience with Rhino+Speckle - keep up the good work!
Thank you for your help, and have a nice day!