Hey guys,
I have been trying to use Speckle for work. But the installation doesn't work. I have tried a few things with my IT's help.
Downloading the manager and opening works fine (as the docs correctly say).
Installing a connector (myself, no admin priv.) gets angry and don't tell me much: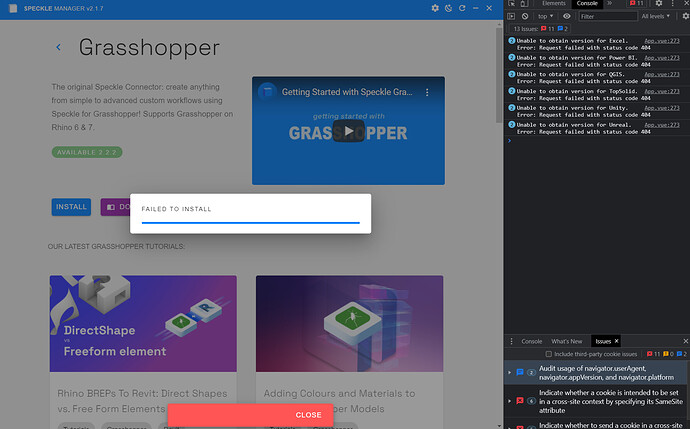 Right clicking the manager → Run as administrator (with IT's superpowers) → Install connector works, but not quite. When I open RH/GH Speckle is not there (I bet is installing under the "…/Users/Admin/…" which is not me)
What do you guys recommend for installing Speckle under these conditions?