Hi all,
I'm having some trouble adding user data to an existing speckle object in grasshopper: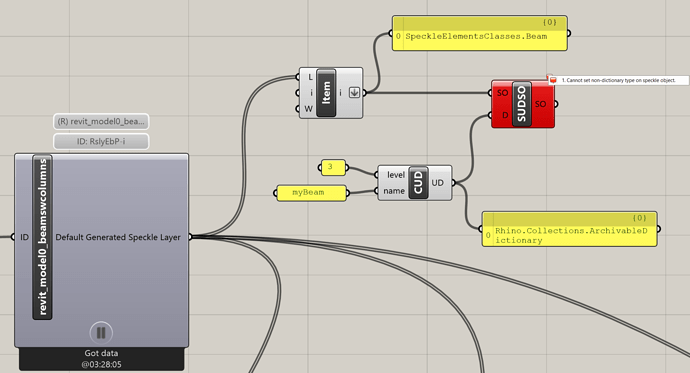 I would expect the "Create Custom User Data" and "Set User Data Speckle Object" to be the correct nodes for this but it seems that is not the case.
Does any of you know what I'm doing wrong?
update:
I managed to get rid of the error messages by using the "create custom Speckle object" and "set Speckle object user data" node: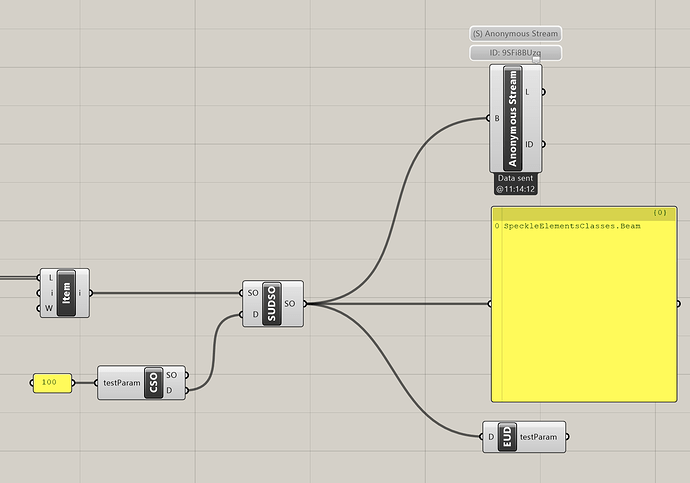 The extract user data node shows that the user data has not been added to the new Speckle object but has actually overwritten it.
This is fine, however, in the online Speckle viewer the Speckle object is shown with all of it's old parameters and not the testParam.
Is it even possible to change the properties of an existing Speckle object?
Thanks in advance, any help with the problem would be greatly appreciated.