Hello!
Upgraded to 2.15.1 today and Archicad streams are throwing errors when trying to receive in Rhino or Grasshopper. Tested several streams, always deserialization errors:
GH: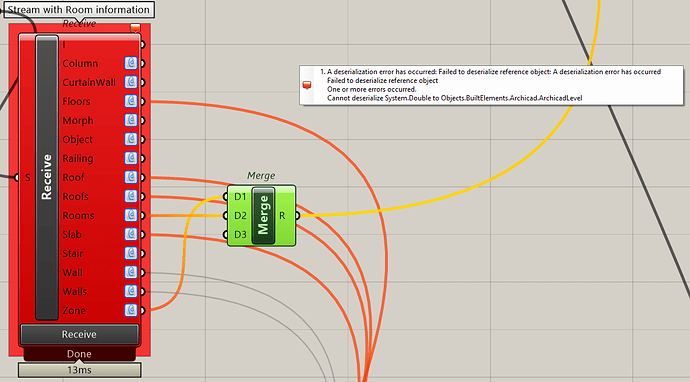 Rhino: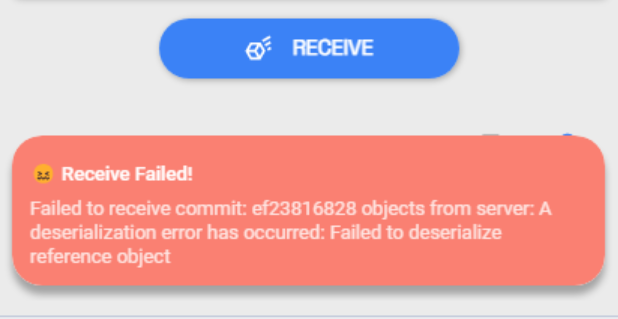 Also the IFC streams have been throwing same kind of deserialization errors for over a month now i think.
Im going to try upgrading the Rhino + GH connectors to the WIP 2.16 and see if it works or otherwise i have to downgrade i guess.
UPDATE: Error persists in 2.16 WIP version both GH and Rhino, so rolling back till issue is fixed
UPDATE2: OK not able to receive in 2.15 either which is the version i had yday so it must be something wrong with my installation then. Im going to clean uninstall and reinstall everything.