Hello community & @Testers !
Our team has been doing quite a bit of server&frontend work in the last sprint, and we'd like to share it with you before it's publicly released so you can help us tailor it even more to your needs.
NOTE: want to play with these new features? Just

Become a Speckle Tester!
Activity Stream
We're introducing an activity stream to help you stay on top of what your team and coworkers are doing on the streams you have access to.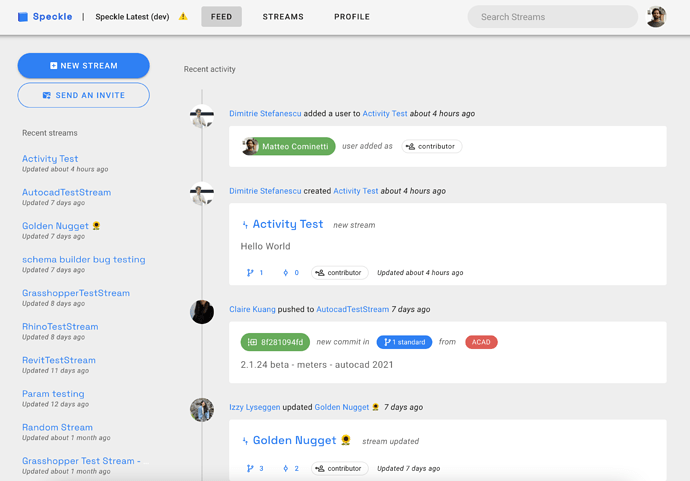 It will replace the current homepage when you visit Speckle Web and it'll return activity on streams, branches and commits.
This functionality is also available in our GraphQl API, so just peek in the explorer. We added an activity endpoint, that returns events for the current user and a timeline endpoint, that returns events for all the resources the current user has access to: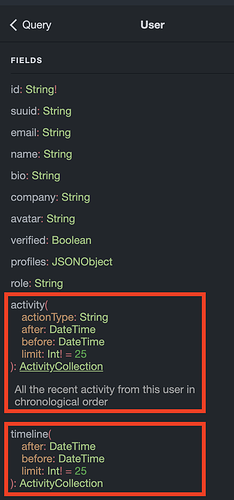 Stream Navigation
We've also improved a lot the user experience when navigating a Stream, we added a side menu containing all the things you might want to access and improved various pages.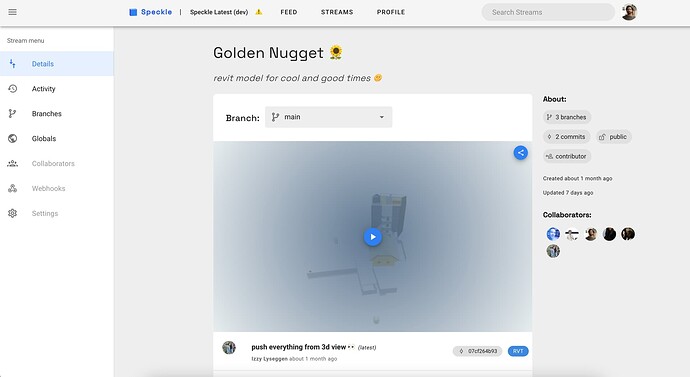 Feedback
We'd

to hear what you think! Are these improvements or a step back?
Are we displaying all the information you'd like to see? How can it be improved and made even better?
Here's a few of the outstanding items we'll tackle soon: