Hi all,
I've send some Speckle Objects (Column in this case) made in Grasshopper to my Speckle Stream. I'm recieving this stream in Python to do some calculations on. In order to do the calculations I first have to check what the units are of the data I've sent to the stream. Now, my Rhino document is set to milimeters, my objects are in milimeters, everything is in milimeters. But for some reason my top level parent units attribute is set to 'm' in python (img. 1).

The units of the objects are set correctly to 'mm' though (img. 2).

Also, there is no units attribute when I check the stream on the web (img. 3).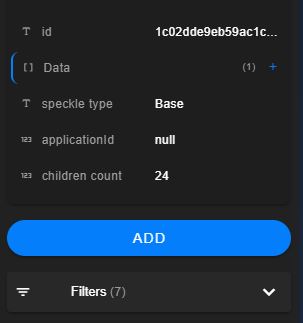 Any idea as to why the top level units are set to 'm' when I recieve this in Python?