Hi,
I am getting the following error message quiet frequently when sending from Revit:
The request message was already sent. Cannot send the same request message multiple times.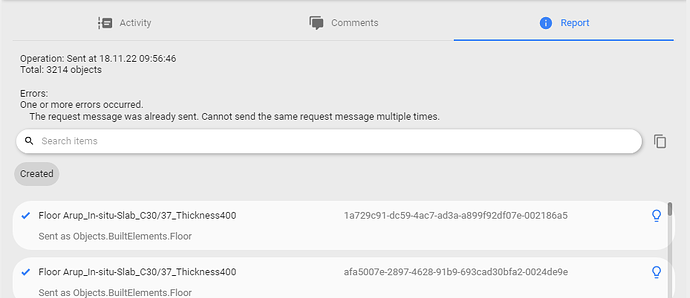 Doesn´t really sound like it belongs to an individual element, so I could exclude it from the commit. Also can´t find the error in the log file?!
Any ideas?