Hi,
Recently I updated all the Speckle add-ins to v2.5.2.
incl the Speckle-Grasshopper and Speckl-Revit addin.
Unfortunately I noticed, when I send data from Grasshopper to Revit it does not 'receive' the data (the blue circle is endlessly turning round). While with the old version v2.2. it was working fine.
It looks like the data is send correctly to the speckle environment, see figure below (just a few columns). However when clicking on the 'receive' button the data in Revit the 'blue circle' keeps on turning (while no data in Revit pops-up.
Any suggestion, what the cause is and how to overcome?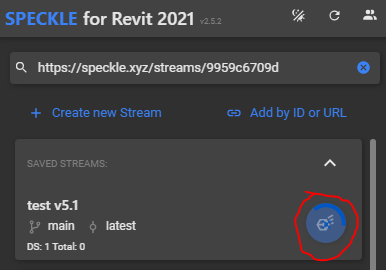 Thanks

btw, is there an option to temporarly go back to an older version of the add-in?