Hi Speckle Team!
First of all, apologies to ask about Speckle 1.0 - i know it is not supported anymore, but we are still using since we are still in the shift towards 2.0.
The issue I'm facing is about starting up Speckle Revit, it won't show any UI content, only the window is there. It is occuring for people who have never started up Speckle before.
Revit v2020
Speckle desktop tested with v1.8.21 & 1.8.31
Restarted PC
Re-installed Speckle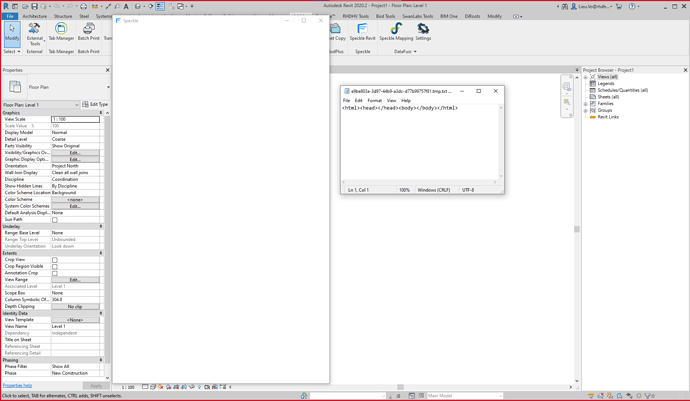 It happened in a workshop, every new user was experiencing the exact same issue. Any suggestions to solve this?
Thanks!
Dirk