Hi guys
I am having a problem here. Today I opened my Speckle Manager to download a connector and got notified by an update.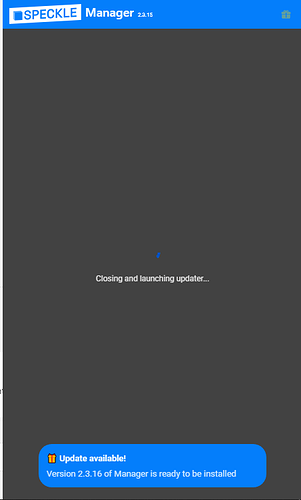 The download starts automatically, it finishes, the Speckle Manager gets closed promising that the updater will start but it doesn't.
I am using the manager from a windows user without admin privileges. Btw, when I use a user account with admin privileges the update works just fine.