Hi,
I have been trying to set global in my speckle server and when I try to fetch it using Speckle object to deconstruct the properties I get this error in grasshopper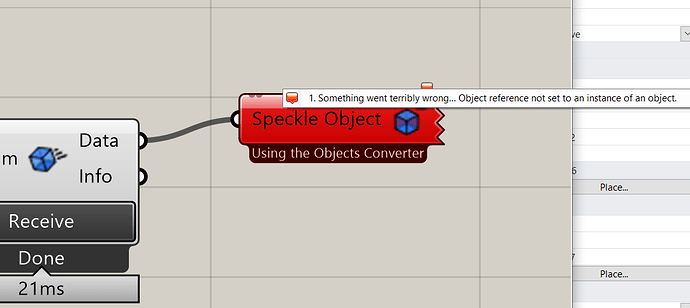 But I also rechecked inside the speckle server. Each time I try setting the global it doesn't get saved. The Globals tab is empty after I save it. Is this feature under development?
My objective is to set a few globals in my project and extract this information in Grasshopper.
I believe setting the Key and Value from Grasshopper is another way I can set the globals from Grasshopper during the initial send. I also tried this method and was not successful. I couldn't find the globals on the server.