Hi,
When trying to send a wall geometry to Revit, I noticed the following:
The location of the wall in Rhino:
Bottom of wall; Z=0
Top of wall; Z=3000mm
20m long
Z-Levels:
Level FFL00 = 0mm
Level FF01 = 5000mm
However, after 'Receiving' the wall component in Revit;
-The wall is placed on -4000mm below level FFL00… (wrong Z-location)
-Furthermore the Top Constraint is given as: 'Up to level: SHLSL' (I don't have a clue what this level is). I think this should be 'unconnected' (base offset is given and from there the geometry is draw.
2022-02-13 Revit Wall wrong Z-coordinate.gh (18.0 KB)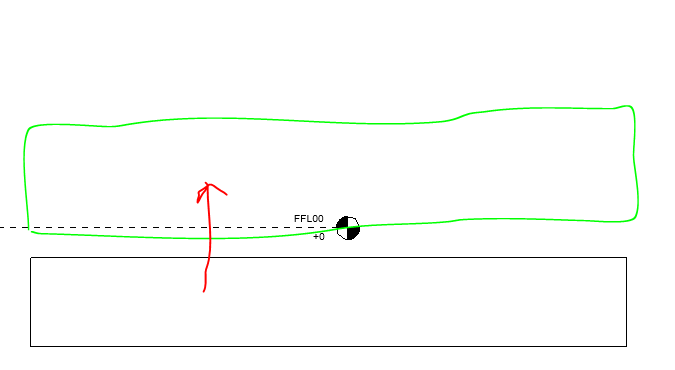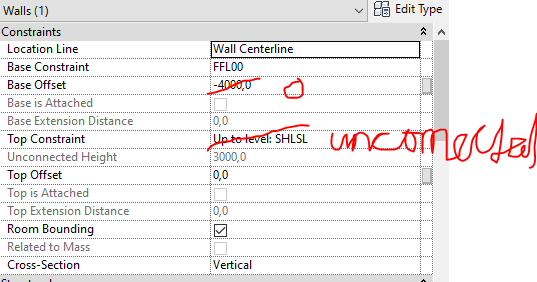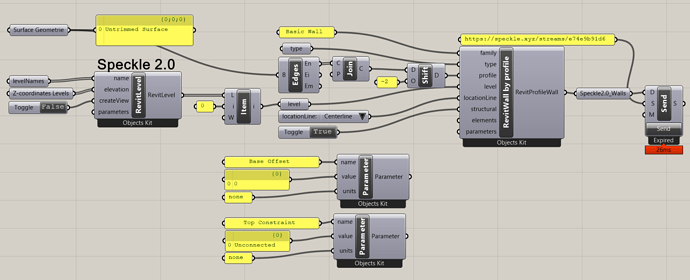 Any Idea why the wall is placed here in Revit at -4000. (I expected that the 'Surface/Wall' would be placed exactly on the Z-level in Rhino, because the boundary lines of the surface are the input for the wall component…)

Is there an option to 'overwrite' the 'Baseline Offset' = 0 and 'Top Constraint' = unconnected?
I tried to do this by adding the parameter component, but If I do I get the following error:

Any suggestions how to overcome?
Thanks again

Desired Reult: