Hey!
New day new topic:
I have a file which has several other models linked in. Modells are between 6-12 mb in size, so rather optimized but they do use blocks to be efficient. I was able to upload all of them individually to speckle but when i try to upload 2+ together i get errors and transfer doesn't go through.
Exploding the blocks 1 level didnt help.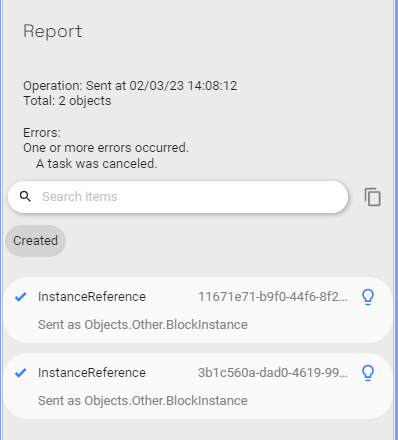 My best guess right now would be some issue caused by linked blocks, or possible limitations to the file sizes / geometry complexity of modells being uploaded to speckle.
Another thing i would want to point is that this wouldnt be an issue if we had some interface element allowing us to merge existing streams / branches in speckle into a new stream! (feature request!)